July Meeting - Emerging Workplace Ethics Issues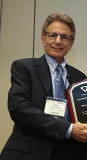 PRESENTER: Dr. Steven Mintz
Tuesday, July 9, 2019
11:30a - 1:00p
Dr. Steven Mintz is professor emeritus from the California Polytechnic State University in San Luis Obispo. A well-known researcher in ethics, Dr. Mintz has published dozens of articles on business and accounting ethics as well as a textbook titled Ethical Obligations and Decision Making in Accounting: Text and Cases. He recently published his first nonfiction book Beyond Happiness and Meaning: Transforming Your Life Through Ethical Behavior. Steve blogs under the pseudonym "Ethics Sage." His "Workplace Ethics Advice" blog was awarded one of the 30 best on CSR topics.
Steve will provide his insights into emerging workplace issues including:
Creating an ethical workplace.
Avoiding ethical blind spots.
Policing dating in the workplace.
Controlling for sexual harassment in the workplace.
Developing equity, diversity and inclusion policies.
Monitoring employee online activities at work.
Dealing with complaints about job/working conditions on social media.
Regular – Pecan Crusted Chicken Salad
Vegetarian – Grilled Portabella Mushroom with green salad
Dessert – Toffee Crunch Cake
Please note the Madonna Inn does not allow outside food or drink
Meeting Locaton:
Garden Room
Madonna Inn
100 Madonna Road
San Luis Obispo, CA 93401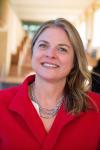 Spotlight Speaker
Speaker: Paula Mathias Fryer
Looking for talented and diverse employees to fill your organization's technology jobs? SLO Partners, under the aegis of SLO County Office of Education, offers a new approach to filling the tech talent gap through an innovative apprenticeship program. SLO Partners streamlines the process for hiring the diverse tech talent that local companies require. Our apprentices are trained and tested during accelerated courses gaining skills they need to succeed. Jobs like Software Developers, Web Developers, and Data Analysts are increasingly competitive. SLO Partner's mission is to help fill those positions so that people who want to live here, thrive here.
Register: Click Here
August Meeting - How to Terminate Properly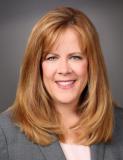 PRESENTER: Karen Gabler
Tuesday, August 13, 2019
11:30a - 1:00p
Karen has been named as a Southern California "Super Lawyer" by Los Angeles Magazine, a ranking of the top 5% of attorneys in over 70 practice groups in the state of California. She has been named one of the "Top 50 Women in Business" by the Pacific Coast Business Times, and was nominated for a "Women in Business" award by the San Fernando Valley Business Journal. She has also been named as one of the San Fernando Valley's "Most Trusted Advisors" by the San Fernando Valley Business Journal. She has been listed as one of the Pacific Coast Business Times "Who's Who in Professional Services" in the Ventura, Santa Barbara and San Luis Obispo Counties for seven consecutive years.
Karen has served as an Adjunct Professor at the Pepperdine University School of Law, where she taught classes in employment law, employment law advice and counsel, and employment law litigation. She has authored numerous articles on employment law topics for the Los Angeles Daily Journal, San Francisco Daily Journal, Workplace Violence Reporter, Economic Development Collaborative-Ventura County Impact, Simi Valley Chamber of Commerce Business Advocate and Moorpark Chamber of Commerce Business News. She has been interviewed as an expert on employment law topics by the Ventura County Star, the Pacific Coast Business Times and Workforce: HR Trends & Tools for Business Results.
Regular – Croissant Sandwich with chunk chicken salad and green salad
Vegetarian – Three Cheese Tortellini with Alfredo sauce with green salad
Dessert - Caramel Dutch Apple Cobbler
Please note the Madonna Inn does not allow outside food or drink
Meeting Locaton:
Garden Room
Madonna Inn
100 Madonna Road
San Luis Obispo, CA 93401
Spotlight Speaker
Speaker: Laura Segura
Laura Segura, Donor Recruitment for the Central Coast is busy out in the communities as part of the strategic plan to grow the centers' donor bases in SLO, Santa Barbara & Ventura.
Vitalant exists to help people realize their life-transforming potential by offering convenient blood donation opportunities and sharing our expertise in transfusion medicine. Founded in 1943, Vitalant is one of the nation's oldest and largest nonprofit transfusion medicine organizations. We comprise a network of nearly a dozen community blood centers, each with its own rich history and legacy. Vitalant is an internationally known and respected leader that continues to push the boundaries to advance the experience, practice and application of transfusion medicine.
With our national footprint, deep community roots and specialized services, we are the thread that connects people and resources together to fuel progress in transfusion medicine. Our shared mission to save and improve the lives of others is our greatest strength. Read more about our collective impact.
Vitalant provides blood and special services to patients in more than 1,000 hospitals across 40 states. Millions of people in communities throughout these states depend on generous volunteer blood donors and our dedicated team to make sure lifesaving blood is available when and where it is needed. Learn more about special donation opportunities, news and activities in your community and beyond.
Register: Click Here
2019 Annual Conference - Navigating the 3 C's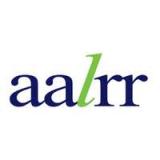 PRESENTER: Paul Fleck, Amber Solano & Susan Steward
Friday, October 11, 2019
8:00a - 12:00p
Conflict: Paul Fleck, Lessons Learned from Litigation and The
Current Litigation Environment.
Employers continue to face lawsuits from employees in our ever-changing legal landscape. Gain an understanding as to how just a few facts or circumstances can make the difference between a win and a loss. This session will cover the trends in recently filed employment cases and discuss areas of concern for employers.
Communication: Amber Solano, Case Studies in Employee
Leaves: "Do Employees Really Get Time Off for That?"
Employers often wrestle with leave administration especially when handling performance and behavior issues and look for guidance to address these difficult leave situations. Explore the intersection of leave laws and learn techniques to effectively address performance/behavior issues.
Culture: Susan Steward, Promote a workplace culture that
values diversity and inclusion.
A workplace culture that values diversity and inclusion attracts talent, drives engagement and retention, and affects employee performance. Learn strategies to promote positive workplace culture through recognizing and reducing circumstances and behaviors that give rise to unlawful discrimination and harassment, including unconscious bias.
Breakfast Buffet
Please note the Madonna Inn does not allow outside food
Meeting Locaton:
Alex Madonna Expo Center
100 Madonna Road
San Luis Obispo, CA 93401
Register: Click Here