July Virtual Meeting - 2020 Wage & Hour Update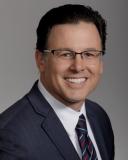 PRESENTER: Rafael Gonzalez
Tuesday, July 14, 2020
12:00p - 1:00p
• State and Local Minimum Wage and Salary Increases
• Understanding Technical Paystub Requirements and Avoiding Costly Penalties
• California's Continued Attacks on Class Action Waivers in Arbitration Agreements
• Class Action and PAGA Update
Rafael has been practicing labor and employment law since 2000. He is an instructor of the employment law and traditional labor relations course for the UCSB Extension; has guest lectured for the Human Resource Certification Program, and has conducted management seminars in traditional labor matters. Rafael is a graduate of the University of California, Santa Barbara (BA, 1996) and the University of Arizona (JD, 2000).
Rafael's practice is focused on employment and class action litigation matters. He advises and represents clients in wage & hour actions, administrative investigations, sexual harassment, discrimination, wrongful termination, and collective bargaining. Rafael joined Mullen & Henzell after serving as an attorney and hearing officer with the U.S. National Labor Relations Board, Region 21 in Los Angeles. He takes pride in providing a preemptive approach to litigation by educating clients and offering practical, cost-effective solutions to legal problems.
Meeting Locaton:
Virtual, details provided upon registration
Register: Click Here
August Meeting - Conducting And Documenting Effective Workplace Investigations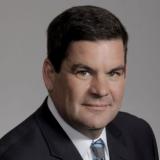 PRESENTER: Paul Wilcox
Tuesday, August 11, 2020
11:30a - 1:00p
The obligation to conduct workplace investigations has expanded from its origins in sexual harassment law to many other areas.
Investigators should be able to prove they have been trained on how to conduct investigations in order to maximize value to the organization.
Documentation of investigations is key, but bad documentation can defeat the goal of resolving the dispute and managing legal risk.
Persons subject to investigation may assert that they have rights too, but is that true and what does it mean?
For over 26 years Paul's practice has been limited to representation of employers in employment law matters. Paul advises and represents employers on the full spectrum of employment law issues, including wage-and-hour compliance; harassment prevention and remediation; reasonable accommodation and leave of absence issues; management education; and policies and contracts. Paul's goal is to practice a form of legal preventative medicine for employers, as experience teaches that the best way to "win" an employment dispute is prevent the dispute in the first place and, when disputes do occur, to solve them internally. In his advice and litigation practice, rather than cataloging theoretical legal obligations and potential worst case scenarios, Paul emphasizes practical advice and helps employers find real-world solutions.
Regular – Croissant Sandwich with chunk chicken salad and green salad
Vegetarian – Farmers Market Salad (quinoa, mandarin oranges, artichoke hearts, red onion, arugula, almonds, oil and vinegar)
Dessert - Caramel Dutch Apple Cobbler
Please note the Madonna Inn does not allow outside food.
Meeting Locaton:
Garden Room
Madonna Inn
100 Madonna Road
San Luis Obispo, CA 93401
Register: Click Here