December Holiday Donation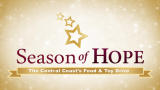 Tuesday, December 8, 2020
As in past years, we will be making a donation to KSBY's Season of Hope. While there is no December meeting, paying the $25 'registration' fee will enter you into a drawing to win a one night stay with Martin Resorts AND your $25 will be donated to KSBY's Season of Hope, along with a matching donation from HRCC. Happy Holidays!
If you plan to pay by check, please make it payable to HRCC and mail to the following address no later than December 7th, 2020:
Human Resources Association of the Central Coast
PO Box 16138
San Luis Obispo, CA 93406
Meeting Locaton:
n/a; this is a charitable donation, not an actual meeting registration
Register: Click Here
January Meeting - 2021 Labor Law Update
PRESENTER: Kathy Eppright
Tuesday, January 12, 2021
12:00p - 1:30p
This program will cover new laws that every employer in California should be aware of as we begin a new year. Kathy Eppright will provide this annual legal update and share her thoughts on how employers can smoothly implement the changes required by new laws, such as California's expanded family medical leave and supplement paid sick leave, even in these difficult times.
Kathryn M. Eppright is a principal of the law firm, Andre, Morris & Buttery, and chair of the firm's Employment Law Practice Group. Kathy's practice focuses on employment litigation and counseling. In practice for over 25 years, Kathy has handled a wide range of cases ranging from sexual harassment, disability and other forms of discrimination to wage and hour class actions. In addition, Kathy provides training for employers on a wide range of topics, including mandatory sexual harassment training, and is frequently retained by other attorneys to conduct independent workplace investigations. Kathy has also co-authored numerous articles for Bender's Labor & Employment Bulletin published by LexisNexis™.
Meeting Locaton:
n/a; meeting will be virtual
Register: Click Here
February Meeting - Investigations Considerations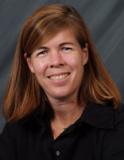 PRESENTER: Anne Hilbert
Tuesday, February 9, 2021
12:00p - 1:00p
Investigator Considerations: This discussion will cover the life of an investigation and the considerations and issues that typically (or not so typically) arise from the investigator's perspective. Specific topics will include (1) the nature and scope of the investigation; (2) the parties involved and getting the process underway; (3) witnesses and other evidence; (3) witness interviews; (4) checking in and issues that arise during the investigation; (5) investigative reporting; and (6) investigation aftermath.
Anne Hilbert is the founding partner of Employment Matters Counseling & Consulting LLP, a boutique employment law firm providing legal services throughout California and with offices in Silicon Valley, San Francisco, and Orange County. Anne has practiced employment law for over twenty-five years, and her practice has been particularly focused on investigative work for the past fifteen years. She has conducted hundreds of investigations on a wide range of issues and been engaged by a variety of clients—Fortune 500 companies, Silicon Valley established and start-up companies, non-profit and educational organizations, law firms, and boards of directors.
Meeting Locaton:
n/a; meeting will be virtual
Register: Click Here