March Meeting - Defending Sexual Harassment Claims in the #TimesUp / #MeToo Era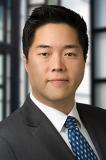 PRESENTER: Marcus Lee
Tuesday, March 12, 2019
11:30a - 1:00p
HR is often the neutral party responsible for addressing workplace complaints and conducting investigations. HR needs to project a strong stance against behaviors such as sexual assault and harassment, particularly given the prominence of today's social movements.
This seminar topic explores ways in which HR leaders can proactively promote an inclusive and safe workplace culture for employees, manage inappropriate patterns of behavior, and strategies for handling these claims.
Marcus Lee is an attorney in the San Francisco office of Lewis Brisbois and a member of the Labor & Employment Group. He represents and counsels employers in all employment-related matters – litigation, risk management, and policy preparation.
Mr. Lee has tried cases in both state and federal court. He handles a wide variety of matters ranging from sexual harassment, gender/age/race discrimination, wage and hour disputes, and background checks.
Mr. Lee also advises companies on corporate law, financings, and mergers and acquisitions. Mr. Lee represents companies throughout California in a wide variety of industries including agriculture, hospitality, technology, entertainment.
Prior to joining Lewis Brisbois, Mr. Lee represented and advised entertainment clients on employment and corporate related matters for several years from a boutique practice in Beverly Hills, California.
Regular - Thyme and Basil Chicken with baby red potatoes and green salad
Vegetarian – Grilled Portabella Mushroom with green salad
Dessert – Boysenberry Cobbler
Please note the Madonna Inn does not allow outside food
Meeting Locaton:
Garden Room
Madonna Inn
100 Madonna Road
San Luis Obispo, CA 93401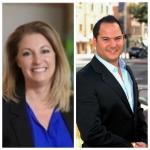 Spotlight Speaker
Speaker: Robin Mitchell Hee/Curtis Jessen
Robin Mitchell Hee has been a licensed California real estate agent since 2001. Being part of the team at the county's largest real estate company, Keller Williams Central Coast Realty, brings a lot of strength to all of her clients. With offices in Pismo Beach, SLO, Morro Bay and Paso Robles; Robin is able to service buyers and sellers in the whole county.
During our presentation I will give an overview of Home mortgage loan guidelines which consist of Fannie Mae and Freddie Mac for conforming loans; FHA, VA, and USDA for government insured programs; as well as DPA (downpayment assistance programs) and Jumbo guidelines. My intention will be to give an overview of the home loan world and try to help the HR professionals to build a mental model on how home financing works and some of the misconceptions to try and help serve the community of employees in the area.
Register: Click Here
April Meeting - Workplace Investigations
PRESENTER: Kathy Eppright
Tuesday, April 9, 2019
11:30a - 1:00p
Regular – Roast Sirloin of Beef, with Au Gratin Potatoes and Green Salad
Vegetarian – Three Cheese Tortellini with Marinara sauce with green salad
Dessert – German Chocolate Cake
Meeting Locaton:
Garden Room
Madonna Inn
100 Madonna Road
San Luis Obispo, CA 93401
Register: Click Here
May Meeting - Topic TBD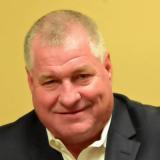 PRESENTER: Marty Ramseck
Tuesday, May 14, 2019
11:30a - 1:00p
Marty has cultivated 30 years of experience in hands-on sales management and double-digit growth in every one of his ventures. He has worked for companies such as Vintage Senior Living, LivHOME, Sunrise Senior Living, CORT, and Cigna.
In order to deliver record-breaking sales in highly competitive fields, Marty had to have an advantage over others in the industry. He found that advantage through an exceptionally strong match in recruiting, training and individual coaching using the Predictive Index.
Marty's primary focus is on partnering with Senior Leaders to build effective teams and design innovative solutions to organizational issues. In 2016 Marty joined PI Midlantic as a Senior Consultant with a focus on California to help companies and sales professionals to reach exceptional results.
Marty earned a Bachelor of Arts degree in Psychology from the University of Dayton. He lives in Southern California with his wife Nancy of 35 years.
Regular – Sundried Tomato Chicken with rice pilaf and green salad
Vegetarian – Steamed Vegetable Platter with green salad
Dessert – Banana Cream Pie
Meeting Locaton:
Garden Room
Madonna Inn
100 Madonna Road
San Luis Obispo, CA 93401
Register: Click Here