October Virtual Meeting - Dealing with Difficult People – COVID-19 Version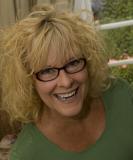 PRESENTER: Jean Steel
Tuesday, October 13, 2020
12:00p - 1:00p
We all have to deal with difficult people, both personally and professionally…Perhaps no one more than HR professionals. And, unfortunately in the times of COVID, it feels like they are coming out of the woodwork. Jean will discuss strategies and coping skills needed to handle even the worst offenders. Listening, staying calm, and keeping your dignity in moments of challenge will all be discussed during this session.
Born the eldest of five children, Jean Steel spent her formative years in Africa and Asia. That decade on unfamiliar, foreign soil helped her to cultivate the confidence, strength, and resilience many of us work a lifetime to achieve. A born communicator, Jean's many interests developed into her career path. She earned her Master's Degree in Wellness Mind/Body Health and has been speaking and teaching across the nation for more than 20 years. The founder of Happy People Win, a wellness training and speaking firm, Jean has also authored two books—"I'd Like to Run Wild!: A Wellness Action Guide" and "Need Change? Customer Service Tips to Grow from Good to Great."
Meeting Locaton:
Virtual, details provided upon registration
Register: Click Here
November Virtual Meeting - Recognizing and Responding to Unconscious Bias
PRESENTER: Lanaya Gaberel and Kari Mansager
Tuesday, November 10, 2020
12:00p - 1:00p
Join us for an important discussion that brings attention to the unconscious biases we all possess and provides some strategies for overcoming its impact in our work and relationships. Come learn about diversity & inclusion, how to recognize areas where unconscious bias may surface, identify strategies for avoiding bias, and learn of resources available for additional learning and involvement.
Lanaya Gaberel Bio
Lanaya Gaberel is Cal Poly's Director for Employee and Organization Development who supports employees and the university in their learning and development goals. After spending over 15 years working in higher education, nine within the California State University system, she knows what truly drives adult learning and organizational effectiveness. Her recent work has her involved in facilitating learning about hidden bias, bias in hiring, and unconscious bias awareness for leaders. Lanaya has an earned Master's degree with her studies focusing on communication and social interaction, intercultural and international relations, and public and political advocacy.
Kari Mansager Bio
Kari Mansager has worked in Higher Education with a focus on diversity, equity, and inclusion for nearly 15 years. Kari has worked at Cal Poly since 2016 both in the Office of University Diversity & Inclusion and currently in University Housing. Prior, she worked at UC Merced and UC Santa Barbara. She has a M.Ed from UC Santa Barbara and loves the opportunity to facilitate workshops to help advance the vital work of equity.
Meeting Locaton:
Virtual, details provided upon registration
Register: Click Here
December Meeting - TBD
Monday, November 30, -0001
Meeting Locaton:
Virtual, details provided upon registration
Register: Click Here