May Meeting - Educate, Empower, and Inspire others to Co-Create a more Fair, Just, and Regenerative World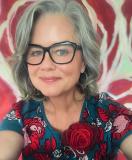 PRESENTER: Mayor Heidi Harmon
Tuesday, May 11, 2021
12:00p - 1:00p
Mayor Harmon will share an update about the challenges and opportunities currently facing the City of SLO and about her passion to Educate, Empower, and Inspire others to Co-Create a more Fair, Just, and Regenerative World.
Mayor Heidi Harmon came to the central coast 30 years ago as a college student, and like many, she found the charm and community irresistible. She stayed to make a life and raise her family in San Luis Obispo. After graduating from Cuesta and Cal Poly she worked as an early childhood educator in SLO for many years. The more she got to know the young people and families in our area, the more of her time and energy she gave to the community to make it even better for future generations. She is an experienced community organizer, climate change activist, and public speaker. She has a track record of success impacting positive change through coalition building, policy advocacy, and public education. In November 2016 she was elected as Mayor of San Luis Obispo. Heidi is committed to creating innovative housing solutions, revitalizing the unique culture of our downtown, and enhancing community resilience through energy efficiency and sustainability. Currently, public health, Covid-19 recovery, and racial justice are top of mind. She keeps the voice and concern of local citizens at the forefront of everything she does, and believes each person and perspective deserves the right to be heard.
Meeting Locaton:
n/a; meeting will be virtural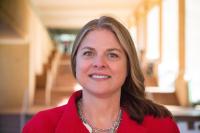 Spotlight Speaker
Speaker: Paula Mathias Fryer
Are you hiring? SLO Partners has amazing bootcamp grads ready to get to work in Software Development, Computer Networking and Digital Marketing - right here on the Central Coast. We are getting smart, ambitious, local people reskilled, upskilled and back to work. SLO Partners was formed in 2014 as an initiative of the San Luis Obispo County Office of Education with a mission to engage business partners and educators in aligning workforce needs with career and college pathways. This is an economic development initiative and there is no cost to employers. For more information watch the 'SLO Partners: How it Works' video and visit www.slopartners.org
Register: Click Here
June Meeting - Current California Wage and Hour Pitfalls and How to Avoid Them!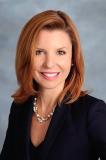 PRESENTER: Mollie Burks
Tuesday, June 8, 2021
12:00p - 1:00p
This one-hour program will cover current trends in wage and hour and PAGA litigation, tips for avoiding litigation and mitigating risk, with special emphasis on wage and hour and PAGA issues raised by the Covid-19 pandemic, such as COVID-19 compensation exposure, exposure arising from "work from home" and "work from work" environments, and AB 1867.
Mollie Burks is a partner in the San Francisco and Los
Angeles offices of Gordon Rees Scully Mansukhani and a
member of the Labor and Employment Practice Groups.
Ms. Burks specializes in litigating complex multi-plaintiff
and class action wage and hour cases in state and
federal court. She is among a small group of lawyers who
has taken a wage and hour class action case to trial in
California Superior Court. She also handles litigation
involving claims of wrongful discharge, discrimination,
harassment, and retaliation.
Ms. Burks' practice also includes providing advice and counseling to employers,
including auditing workplace practices, drafting polices and employee handbooks,
and presenting on current trends in labor and employment law.
Ms. Burks' industry experience is broad, as she has represented companies in the
technology, security, service, manufacturing, health, retail, hospitality, education, and
entertainment sectors.
Meeting Locaton:
n/a; meeting will be virtual
Register: Click Here
July Meeting - Cal OSHA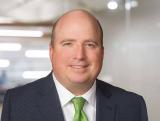 PRESENTER: Alden Parker
Tuesday, July 13, 2021
12:00 - 1:00p
Alden Parker is the managing partner of the firm's Sacramento office and the co-chair of the Hospitality Industry Group. Alden represents employers in all facets of employment law matters. He has considerable experience defending employers in litigation involving claims under the California Fair Employment and Housing Act (FEHA), California's wage and hour laws, Family and Medical Leave Act (FMLA), California Family Rights Act (CFRA), and the Age Discrimination in Employment Act (ADEA). Alden has also defended employers against whistleblowing and retaliation claims, including claims under the California Whistleblower Act and various provisions of the California Labor Code.

Alden has extensive experience defending employers in federal and state court, as well as in investigations by the Equal Employment Opportunity Commission (EEOC), the California Department of Fair Employment and Housing (DFEH), United States Department of Labor (DOL) and the National Labor Relations Board (NLRB).
Meeting Locaton:
n'a; meeting will be virtual
Register: Click Here