July Meeting - Cal OSHA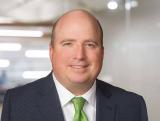 PRESENTER: Alden Parker
Tuesday, July 13, 2021
12:00 - 1:00p
Alden Parker is the regional managing partner of Fisher Phillips Sacramento office, co-chair of the Hospitality Industry Group, and member of the firm's COVID-19 Taskforce. Alden represents employers in all facets of employment law matters. He has considerable experience defending employers in litigation involving claims under the California Fair Employment and Housing Act (FEHA), California's wage and hour laws, Family and Medical Leave Act (FMLA), California Family Rights Act (CFRA), and the Age Discrimination in Employment Act (ADEA). Alden has also defended employers against whistleblowing and retaliation claims, including claims under the California Whistleblower Act and various provisions of the California Labor Code.
Alden has extensive experience defending employers in federal and state court, as well as in investigations by the Equal Employment Opportunity Commission (EEOC), the California Department of Fair Employment and Housing (DFEH), United States Department of Labor (DOL) and the National Labor Relations Board (NLRB).
Alden also counsels employers to assist them in avoiding litigation. He regularly advises clients on leave management issues and the interactive process for employees with disabilities, reinstatement obligations under various leave laws and wage and hour compliance.
Meeting Locaton:
n/a; meeting will be virtual
Register: Click Here
August Meeting - Topic TBD
PRESENTER: Dawn Addis
Tuesday, August 10, 2021
12:00p - 1:00p
Meeting Locaton:
n/a; meeting will be virtual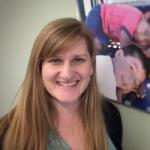 Spotlight Speaker
Speaker: Kris Roudebush
The We Are the Care Initiative is a coalition of committed individuals and agencies mobilizing to bring together the whole community to build upon our current local child care system. We seek to increase the access/affordability and quality of child care options for ALL families, and to elevate the profession of early childhood educators. Created in 2020, our Family-Friendly Workplace Toolkit is one of our efforts to support both families and businesses in San Luis Obispo County. The We Are the Care Initiative believes that the suggested supportive practices increase organizational productivity AND support the physical and emotional health of employees and their families. Join us in learning more about this SLO County HR and business resource!
Register: Click Here
September Meeting - Topic TBD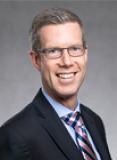 PRESENTER: Mike Laurenson
Tuesday, September 14, 2021
12:00p - 1:00p
Michael A. ("Mike") Laurenson loves to go to trial. He is the Leader of Gordon & Rees' Northern California Trial Practice Group and a member of the firm's National Trial Practice Group. He has been elected into membership in the American Board of Trial Advocates (ABOTA). Mr. Laurenson was selected by the Daily Journal as one of the Top 75 Labor & Employment attorneys in California. The Daily Journal also selected unanimous defense verdicts that he received in 2014 and 2015 as Top 10 Defense Verdicts in California for those years.
Mr. Laurenson is a member of the Employment Practice Group and works out of the Oakland office. He has worked at Gordon & Rees for over 20 years. He represents public and private entities in employment matters in federal and state court, with a focus on wrongful termination, retaliation and discrimination claims. He also advises employers on compliance with state and federal employment laws.
Prior to attending law school, Mr. Laurenson served for five years in the United States Navy. He was Weapons Officer for two deployments in support of the Persian Gulf War, and also served as ship's Legal Officer, providing counsel to captain and crew on both military and civilian matters.
Meeting Locaton:
n/a; meeting will be virtual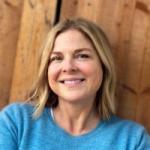 Spotlight Speaker
Speaker: Paula Mathias-Fryer
Are you hiring? SLO Partners has amazing bootcamp grads ready to get to work in Software Development, Computer Networking and Digital Marketing - right here on the Central Coast. We are getting smart, ambitious, local people reskilled, upskilled and back to work. SLO Partners was formed in 2014 as an initiative of the San Luis Obispo County Office of Education with a mission to engage business partners and educators in aligning workforce needs with career and college pathways. This is an economic development initiative and there is no cost to employers. For more information watch the 'SLO Partners: How it Works' video and visit www.slopartners.org
Register: Click Here