June Meeting - Hiring Red Flags and Considerations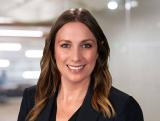 PRESENTER: Nicole Kamm
Tuesday, June 14, 2022
11:30a - 1:00p
Nicole Kamm is a Partner in the Woodland Hills and Los Angeles offices of Fisher Phillips. She represents a broad range of clients, from small businesses to national companies, in a variety of industries, including healthcare, technology, manufacturing, retail, hospitality, construction, transportation and professional services. Nicole defends employers and provides dispute resolution counsel against individual and class claims of discrimination, harassment, retaliation, wrongful termination, and wage and hour violations before state and federal courts and administrative agencies. Nicole also provides strategic counsel and management training on employment issues that arise in the workplace, including hiring, discipline and termination decisions, leaves of absence, reductions in force and compliance issues arising under Title VII, the California Fair Employment and Housing Act, the California Family Rights Act, the Americans with Disabilities Act, the Fair Labor Standards Act, the California Labor Code and Industrial Welfare Commission wage orders, and the federal and California Worker Adjustment and Retraining Notification Act. To view Nicole's full bio, please click here.
Regular Meal: Sundried Tomato Chicken
Vegetarian Meal: Penne Pasta
Desert: Raspberry Delight
Please note the Madonna Inn does not allow outside food
Meeting Locaton:
Garden Room
Madonna Inn
100 Madonna Road
San Luis Obispo, CA 93401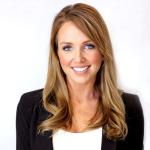 Spotlight Speaker
Speaker: Tiffany Kukkulica
Our mission at Colonial Life is to help financially protect your family and yourself in time of need. We offer one on one claim processing to help you get what you deserve.
Register: Click Here
July Meeting - Recruiting Cal Poly Talent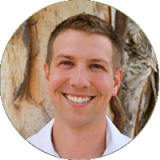 PRESENTER: Dale Stoker
Tuesday, July 12, 2022
11:30a - 1:00p
Dale Stoker is the Assistant Director of Employer Services at Cal Poly Career Services where he manages the department's recruiting services such as career fairs, information session, job and internships postings, and on-campus interviews. Prior to this role he served as the Employer Development Specialist at Cal Poly. His career has been exclusively in higher education, holding positions at Stanford Law School and St. John Fisher College. He studied business management in college and received his MBA, bringing a business and operations approach to his work.
With more than 13,000 Cal Poly students utilizing Career Services each year, there are opportunities for local companies and organizations to recruit and retain to tap into this talent. From internships to virtual career fairs, Dale will share insights about Cal Poly's recruitment cycle and opportunities for local organizations to meet their unique hiring needs.
Regular Meal: Madonna's Special Chicken Salad
Vegetarian Meal: Grilled Portabella Mushroom
Desert: Banana Cream Pie
Please note the Madonna Inn does not allow outside food.
Meeting Locaton:
Garden Room
Madonna Inn
100 Madonna Road
San Luis Obispo, CA 93401
Register: Click Here
August Meeting - The CultureCatalyst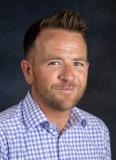 PRESENTER: Wes Love
Tuesday, August 9, 2022
11:30a - 1:00p
Organizational culture is fundamental to long-term growth. However, its existence and its impact on organizations every day are not well understood and lead to loss of productivity, staff, and sanity! The CultureCatalyst is an interactive discussion where attendees will gain a deeper understanding of what organizational culture is, why it is important, and (most importantly) how they can build an organization that is able to attract and retain highly talented and engaged employees for sustained success and growth through its people and its culture.
Wes Love is a Culture Cultivator and co-founder of CultureStoke. Wes and his partner, Marty Imes, help leaders, and their organizations build great company culture so they can attract top talent and grow their people and profits. They've supported 45+ leaders and organizations on the Central Coast, including South County Chambers of Commerce, Sloco, and the California State University system.
In 2018 he joined California Polytechnic State University-San Luis Obispo as an Organizational Improvement and Transformation Specialist. In 2019, he became an Adjunct Professor where he teaches continuous improvement principles and practices in the Orfalea College of Business.
Wes currently has his BA in Organizational Leadership and Masters of Science in Leadership & Management studies. Through coaching, consulting, workshops, and speaking engagements he believes the Central Coast is an amazing place to live and is on a mission to make it an amazing place to work!
Regular Meal: Pecan Crusted Chicken Salad
Vegetarian Meal: Three Cheese Tortellini
Desert: German Chocolate
Please note the Madonna Inn does not allow outside food
Meeting Locaton:
Garden Room
Madonna Inn
100 Madonna Road
San Luis Obispo, CA 93401
Register: Click Here