February Meeting - Redefining Leadership in the Age of Disruption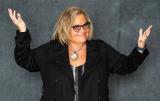 PRESENTER: Janine Hamner Holman
Tuesday, February 14, 2023
11:30a - 1:00p
Janine Hamner Holman is an internationally recognized speaker, bestselling author, and expert on conscious leadership, organizational development, psychological safety in the workplace, emotional intelligence, neurobiology, DEI&B, and what it takes to attract and retain world-class talent. As CEO of the J&J Consulting Group, Janine brings more than 30 years' experience to the stage for her consulting, workshops, keynote speaking, and trainings. Janine uses scientifically validated strategies and tools to build high performance teams, enhance organizational functioning, and develop organizations and leaders with whom everyone wants to work. She has worked with everything from Fortune 200 companies to local nonprofits and everything in between. Janine is also the CEO of the Diversity, Equity, Inclusion & Belonging Professional Association (DEIBPA) – currently in formation. She is a featured author in the bestselling Mission Matters: The World's Leading Entrepreneurs Reveal Their Top Tips To Success (Business Leaders Vol. 8), a contributing author to the bestselling book, On the Shoulders of Mighty Women, and the author of the forthcoming book, Why Are the Soft Skills so Damn Hard…and Many Other Things We Got Wrong. She is also host of the podcast, The Cost of Not Paying Attention.
Redefining Leadership in the Age of Disruption: If the past 2 ½ years have taught us anything, it's that organizations are getting to be really agile…and what is expected from leadership and mangers has changed dramatically. In this acclaimed talk, Keynote Speaker Janine Hamner Holman will help us understand why things have changed so much, so fast, and how to position our organizations to thrive amidst these times of constant disruption.
Vegetarian Lasagna Vegetarian Option
Chicken Parmesan Regular Option
Desert Carrot Cake
Please note the Madonna Inn does not allow outside food.
Meeting Locaton:
Garden Room
Madonna Inn
100 Madonna Road
San Luis Obispo, CA 93401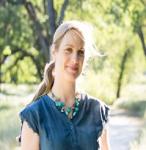 Spotlight Speaker
Speaker: Dawn Boulanger
Dawn Boulanger is the Workforce Development Board Director for San Luis Obispo County
Register: Click Here
March Meeting - Topic TBD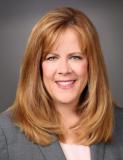 PRESENTER: Karen Gabler
Tuesday, March 14, 2023
11:30a - 1:00p
Karen collaborates with her clients to develop proactive strategies designed to enhance workplace productivity and avoid employment disputes. She provides legal counsel and human resources advice to management, and conducts training programs for both management and employees. Karen performs internal audits of clients' employment practices to ensure strategic compliance with current laws, and guides client investigations of employee allegations regarding harassment, discrimination, and employee theft or other misconduct. When litigation arises, Karen aggressively defends her clients against employment law claims in the state and federal courts as well as administrative hearings, arbitrations, and mediations. She is a skilled litigator and negotiator, having successfully resolved hundreds of claims in favor of her management clients.
A frequent speaker on employment law topics, Karen conducts numerous webinars, seminars and training programs for managers and employees in all areas of employment practices and policies. She is a recurring speaker at LightGabler's monthly employment law programs, covering a variety of employment law topics for employers, managers and human resource professionals. Karen also serves as a regular speaker for a variety of business and industry groups, including the Professionals in Human Resources Association (PIHRA) and the Employer Advisory Council (EAC).
Each year for more than a decade, Karen has been named as a Southern California "Super Lawyer" by Los Angeles Magazine, a ranking of the top 5% of attorneys in over 70 practice groups in the state of California. She has been named in successive years as one of the "Top 50 Women in Business" and "Who's Who In Professional Services" by the Pacific Coast Business Times. Karen also has received or been nominated for multiple awards in successive years by the San Fernando Valley Business Journal, including "Women in Business," "Valued Mentors," and "Most Trusted Advisors."
Grilled Portabella Mushroom Vegetarian Option
Pecan Crusted Chicken Salad Regular Option
Desert Raspberry Delight Cake
Please note the Madonna Inn does not allow outside food.
Meeting Locaton:
Garden Room
Madonna Inn
100 Madonna Road
San Luis Obispo, CA 93401
Register: Click Here
April Meeting - Topic TBD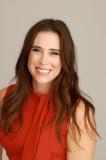 PRESENTER: Dr. Tiffany Jameson
Tuesday, April 11, 2023
11:30am-1pm
Tiffany Payton Jameson, Ph.D., MBA, PHR, is an organizational psychologist with her Ph.D. from Grand Canyon University. Additionally, Dr. Jameson earned her Master's in Business Administration from Brandman University, part of the Chapman University system, emphasizing accounting, finance, and e-Business Strategy. Dr. Jameson began her educational journey at Chapman University, earning a double Bachelor of Science in Computer Information Systems, graduating with departmental honors, and the other in Business Administration. Dr. Jameson uses her multi-disciplinary experience currently as the Managing Partner for grit & flow, a purpose-driven consultancy working worldwide, to help further the development of workplaces that support the cognitive diversity of each employee and candidate. Dr. Jameson's area of expertise is the field of Neurodivergent studies (neurodiversity), an area covering Autism, ADHD, dyslexia, dysgraphia, mental health, and mental illness.
She spreads her vision passionately through her work with organizations to revise their practices and processes to be inclusive, including refining hiring practices, onboarding, and training programs to be neuro-inclusive and accessible for all learning styles and preferences. As an international speaker and guest lecturer, she has expanded the discussion of inclusive workplaces to organizations and cultures of all types. Her two LinkedIn Leaning courses, Neurodiversity and ADHD in the workplace, have over 50,000 learners, and her third course on Autism in the workplace is under construction. Dr. Jameson has completed and published research on the hiring intentions towards autistic candidates, in addition to numerous other articles on topics expanding data analytics in the diversity, equity, and inclusion space, transitioning autistic youth into employment, and various other articles on issues related to working for autistic job seekers. Dr. Jameson's team at grit & flow has received grants from the State of California and Connecticut to train individuals responsible for transitioning neurodivergent and disabled young adults into employment. Dr. Jameson is continuously seeking organizations to continue research on closing the gap on successful and meaningful work for all.


Meeting Locaton:
Garden Room
Madonna Inn
100 Madonna Road
San Luis Obispo, CA 93401
Spotlight Speaker
Speaker: Justin McIntire Department of Rehabilitation
Register: Click Here