March Meeting - Using EQ to Manage Stakeholder Relationships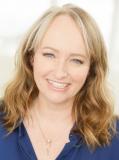 PRESENTER: Leila Bulling Towne
Tuesday, March 9, 2021
12:00p - 1:00p
You would think we would be masters at building relationships from afar after one year being apart, right? Well, it's (still) not as easy as it seems.
During this webinar with Leila, you will:
Ramp up your knowledge of EQ with a quick "refresher"
Discover the EQ mistakes to avoid when building relationships
Create a plan to improve key stakeholder relationships
If you are wondering what you need to be doing now to keep your relationships productive, then you won't want to miss this webinar.
Leila is an executive coach based in the San Francisco Bay Area. In 2018, The Information named her one of the top coaches behind startup founders. She works with start-ups as well as Fortune 500 clients, coaching leaders 1:1 and facilitating leadership offsites and development programs. Her work has been featured in Fast Company, TheEconomist.com, NBCNews.com, BBC.com (http://www.bbc.com/news/business-39127927), WSJ, Marketplace Radio, Glassdoor, Career Builder, Ladders.com, HR Magazine, Forbes, The Rotarian, SHRM.org, and others. She is also the creator of the new online training and coaching platform Awesome Leader. You can learn about her coaching work on ger website.
Meeting Locaton:
n/a; meeting will be virtual
Register: Click Here
April Meeting - What You Need to Know About Workers Compensation Law from the Employers Perspective: From Claims to Covid to Court and Everything In Between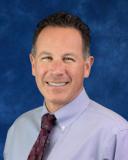 PRESENTER: Brent Levine
Tuesday, April 13, 2021
12:00p - 1:00p
This session is designed for business owners and HR Professionals to learn about Workers Compensation Issues and what you as an employer need to know.
Key takeaways:
Best Practices for managing Workers Comp claims.
Lessons Learned from Court Cases.
What we are seeing in Covid Claims.
Presenter:
Brent Levine is senior partner (since 2004) in the Santa Barbara Office of Tobin Lucks LLP, a law firm dedicated to workers' compensation claim defense and related litigation.
Mr. Levine is Certified Specialist in Workers Compensation Law (State Bar of California) by the California Lawyers Association. He regularly appears at Workers Compensation Appeals Board District Offices in San Luis Obispo, Santa Barbara and Oxnard (Central Coast area) and has tried over 200 cases and secured many "take nothing" decisions. His practice focuses on severe injury, complex litigation and high exposure matters in addition to the myriad of nuances of workers compensation cases. He is a go to person for the he said-she said type claims. He provides guidance to individual employers and seminars to large groups for continuing education requirements.
Mr. Levine currently represents employers, insurance companies, municipalities and third party administrator interests. He is familiar with broad spectrum of employers from hospitality to tech to manufacturing.
Meeting Locaton:
n/a; meeting will be virtual
Register: Click Here
May Meeting - Educate, Empower, and Inspire others to Co-Create a more Fair, Just, and Regenerative World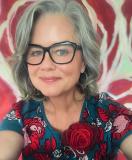 PRESENTER: Mayor Heidi Harmon
Tuesday, May 11, 2021
12:00p - 1:00p
Mayor Harmon will share an update about the challenges and opportunities currently facing the City of SLO and about her passion to Educate, Empower, and Inspire others to Co-Create a more Fair, Just, and Regenerative World.
Mayor Heidi Harmon came to the central coast 30 years ago as a college student, and like many, she found the charm and community irresistible. She stayed to make a life and raise her family in San Luis Obispo. After graduating from Cuesta and Cal Poly she worked as an early childhood educator in SLO for many years. The more she got to know the young people and families in our area, the more of her time and energy she gave to the community to make it even better for future generations. She is an experienced community organizer, climate change activist, and public speaker. She has a track record of success impacting positive change through coalition building, policy advocacy, and public education. In November 2016 she was elected as Mayor of San Luis Obispo. Heidi is committed to creating innovative housing solutions, revitalizing the unique culture of our downtown, and enhancing community resilience through energy efficiency and sustainability. Currently, public health, Covid-19 recovery, and racial justice are top of mind. She keeps the voice and concern of local citizens at the forefront of everything she does, and believes each person and perspective deserves the right to be heard.
Meeting Locaton:
n/a; meeting will be virtural
Spotlight Speaker
Speaker: Sally Mitchell
Wellness Topics
Yoga and Chair Yoga Classes for all levels
Awakening through Mindfulness for Stress Reduction
Mindfulness Tips and Practices for Work and Home Life
Cultivating Mindful Relationships with Clients and Colleagues
Mindful Negotiation and Collaboration with Role Playing
Guided Meditations and Breathing Exercises
Discover and Live Your Purpose Workshop
Journaling for Gratitude and Intentions Setting
Nutrition and Healthy Eating Workshops
ChiWalking or ChiRunning Natural Walking and Running
Benefits of Company Wellness
Promotes healthy team work and collaboration
Reduces stress and overwhelm
Improves focus, concentration, decision making and clarity
Enhances productivity, job satisfaction and happiness
Improves overall health and wellbeing
Healthy Employee Perk!
Founder of Body Flows, Yoga and Mindfulness Meditation
Teacher and Speaker, ChiWalking and ChiRunning Instructor,
Massage Therapist, Integrative Nutrition Health Coach, Corporate
Wellness and Retreat Leader.

Having experienced first-hand the stress that many people
experience living and working in a busy corporate career, after 20
years in the corporate world as an IT professional, Sally is
grateful to have found her true purpose and share the gifts of
yoga, mindfulness, meditation and wellness with others. Sally
uses her leadership, management and mentoring skills to create
and teach inspiring, mindful and fun experiences for her clients,
allowing time for reflection, connection and awakening.
Register: Click Here