The Devil is in the Details: Learn to Love your Job Descriptions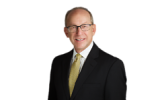 PRESENTER: Bill Betley
Tuesday, June 13, 2023
11:30am-1pm
Job descriptions offer employers structure. Developing job descriptions may be perceived as a lengthy and complicated process. But the "rules of the game" need to be set out in the employment arena. Clear and comprehensive job descriptions aimed at preventing employment practices liability claims and motivating productivity are more valuable today than ever before. With constructive tools such as job analysis, sample job descriptions, and online resources, the process of creating job descriptions can be streamlined. This session will discuss pitfalls to avoid and tricks for the development and creation of job descriptions.
William Betley represents employers in all areas of employment law, including unlawful harassment, discrimination, employee classification, wage and hour, class action and PAGA matters. He provides his clients full service representation from advice and counsel through trial focusing on an aggressive yet practical approach to risk management and conflict resolution. This approach has resulted in a number of excellent results for his clients.
Mr. Betley is a former President of the California Employers Advisory Council (CEAC) and was recently elected to serve as that organization's Vice President. He is also the Chairperson of the Inland Valley Employers Advisory Council and acts as the CEAC's Regional Vice President in the Inland Empire.
Mr. Betley is also on the Inland Empire Society of Human Resources Management (SHRM) Board of Directors and he is an Adjunct Faculty Member at California State University San Bernardino focusing on labor, employment and business ethics.
Mr. Betley is a frequent speaker at numerous AALRR, CEAC, SHRM and Professionals in Human Resources Association (PIHRA) seminars and he regularly travels throughout California providing presentations on a number of employment and business related topics.
Mr. Betley is listed in the National Registry of Who's Who for Attorneys in the United States.
Regular Meal: Italian Lasagna
Vegetarian Meal: Vegetarian Lasagna
Dessert: Boysenberry Cobbler
Meeting Locaton:
Garden Room
Madonna Inn
100 Madonna Road
San Luis Obispo, CA 93401
Register: Click Here
July Meeting
PRESENTER: Kathy Eppright
Tuesday, July 11, 2023
11:30a-1p
Kathy Eppright is the Chairman of Andre, Morris, and Buttery's Employment Law Practice Group and a member of the firm's Civil Litigation, Business and Real Estate Transactions, Hospitality and Wine & Agribusiness Practice Groups. Kathy's practice focuses on employment litigation, counseling and workplace investigations. This combination of experience has given Kathy a unique perspective on dispute resolution. In the field of employment law in particular, Kathy frequently provides pre-litigation counseling to assist clients in preventing future personnel claims and disputes.
Regular Meal: Mandarin Chicken Salad
Vegetarian Meal: Caesar Salad
Dessert: Caramel Dutch Apple Pie
Meeting Locaton:
Garden Room
Madonna Inn
100 Madonna Road
San Luis Obispo, CA 93401
Register: Click Here