February Meeting - Human Trafficking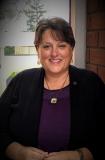 PRESENTER: Beth Raub
Tuesday, February 11, 2020
11:30a - 1:00p
Human Trafficking is a growing concern in our community. As a community we can educate ourselves about human trafficking and learn how to report this crime. Beth Raub will speak about the dynamics of human trafficking, impacts on us locally and how to report and access services.
Beth Raub has worked in the field of victim advocacy for 18 years. She is an Assistant Director for the Christopher G. Money Victim Witness Center in the San Luis Obispo County District Attorneys Office. The Victim Witness Assistance Center mission is to reduce the trauma, frustration and inconvenience experienced by victims, witnesses, and family members affected by crime. Beth is a member of the Human Trafficking Task Force and chairs the Education and Outreach Subcommittee. Previously, Beth spent 14 years working for the Womens' Shelter Program of SLO County, now known as Stand Strong, where she was the Director of Volunteers and Outreach. She attended and earned degrees from both Cuesta College and Cal Poly SLO. Currently, Beth enjoys living in Morro Bay with her 2 cats, Hide and Seek.
Regular – Chicken Florentine with rice pilaf and green salad
Vegetarian – Steamed Vegetable Platter and Green Salad
Dessert – Dutch Apple Pie
Please note the Madonna Inn does not allow outside food or drink
Meeting Locaton:
Garden Room
Madonna Inn
100 Madonna Road
San Luis Obispo, CA 93401
Spotlight Speaker
Speaker: Daniel Duarte
Register: Click Here
April Meeting - How Great Leaders Build Trust Through Communication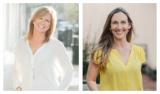 PRESENTER: Lynne Biddinger & Jennifer Porcher
Tuesday, April 14, 2020
11:30a - 1:00p
Improve the quality of everyday communication in ways that build trust, relationships, and dynamics within teams. Learn the two most important behaviors needed to build trust inside our organization.
Lynne Biddinger is an entrepreneur, business coach, mindfulness and leadership trainer, and co-founder of Unlock Potential (UP), a Leadership Training and Development company focused on teaching the soft skills of business to help people and organizations become greater versions of themselves.
Jennifer Porcher is co-founder of Unlock-Potential (UP), a business consultant and leadership trainer who has a passion for building leadership skills within organizations.
Regular – Roast Sirloin of Beef, with Au Gratin Potatoes and Green Salad
Vegetarian – Three Cheese Tortellini with Alfredo sauce with green salad
Dessert – German Chocolate Cake
Please note the Madonna Inn does not allow outside food or drink
Meeting Locaton:
Garden Room
Madonna Inn
100 Madonna Road
San Luis Obispo, CA 93401
Register: Click Here