November Meeting - Unconditional Well-Being: Training Your Brain for A Peaceful and Powerful Life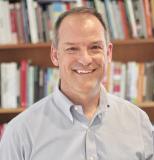 PRESENTER: Dave Mochel
Tuesday, November 12, 2019
11:30a - 1:00p
There is no way around the fact that discomfort (pain, stress, anxiety, fatigue, frustration, upset...) is a normal part of living a meaningful and healthy life. A large body of evidence indicates that the automatic pursuit of comfort and avoidance of discomfort is undermining our health, happiness, resilience, and success. We will look at specific practices for working gracefully and purposefully with discomfort. We will also address how to cultivate powerful positive internal resources such as acceptance, gratitude, joy, and love.
Dave has been studying the practices and principles of mindfulness, well-being, and leadership for more than thirty years. After a career teaching neuroscience, human development, and physics in independent schools, he founded Applied Attention Coaching and Consulting. Dave combines modern science, enduring wisdom, and real-life application to help individuals, teams, and leaders focus their attention and energy where it will make the greatest positive difference. In addition, he is a lecturer in The School of Health and Human Performance at Stanford University, the author of Good Life Practice: A Quick Start Guide to Mindful Self-Regulation, a two-time cancer survivor, and the proud father of two wonderful young men. Dave has degrees in biology and geology from Williams College, a Master's in Humanistic and Multicultural Education from The State University of New York, and a clinical internship in Mindfulness Based Stress Reduction (MBSR) from the University of Massachusetts Medical Center.
Regular – Italian Lasagna with green salad
Vegetarian – Vegetarian lasagna with green salad
Dessert – Carrot Cake
Please note the Madonna Inn does not allow outside food or drink
Meeting Locaton:
Garden Room
Madonna Inn
100 Madonna Road
San Luis Obispo, CA 93401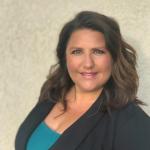 Spotlight Speaker
Speaker: Barb Holt
San Joaquin Valley College (SJVC) is an accredited private junior college with a campus located in Atascadero, CA. The college offers accelerated, career focused Medical and Business programs, with curriculum designed to equip students with the skills most desired by employers in today's job market.
Barb Holt is the Career Services Advisor for San Joaquin Valley College - Atascadero.
Register: Click Here
December Holiday Fun & Networking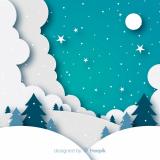 Tuesday, December 10, 2019
11:30a - 1:00p
TBD
Delicious holiday buffet, details coming soon!
Meeting Locaton:
Garden Room
Madonna Inn
100 Madonna Road
San Luis Obispo, CA 93401
Register: Click Here
JANUARY MEETING - The Seven Habits of Frequently Sued Employers
PRESENTER: Alden Parker
Tuesday, January 14, 2020
11:30a - 1:30p
Employers continue to face costly employment related litigation. This presentation will review the seven habits of frequently sued employers: (1) Misclassification of workers as independent contractors (especially in light of Dynamex), or as exempt from overtime; (2) Meal and rest breaks are not provided as required; (3) Failure to accommodate disabled employees and conduct the interactive process when required; (4) Leaves of absence (family and medical leave, pregnancy leave, sick time) are not provided when required; (5) Lack of oversight for payroll and HR software providers; (6) Outdated employee handbooks; (7) Termination of employees without proper assessment and documentation.
Alden Parker is the managing partner of Fisher Phillips Sacramento office. He represents and counsels employers in all aspects of labor and employment law, including employment discrimination, wrongful termination, harassment, retaliation, and wage-hour class action lawsuits, as well as employment handbook and personnel policy preparation, and general preventive advice including hiring, discipline and termination practices. Alden has extensive experience defending employers in federal and state courts, as well as in investigations by the Equal Employment Opportunity Commission (EEOC), the DFEH, United States Department of Labor (DOL) and the National Labor Relations Board (NLRB).
TBD
Please note the Madonna Inn does not allow outside food or drink
Meeting Locaton:
Garden Room
Madonna Inn
100 Madonna Road
San Luis Obispo, CA 93401
Register: Click Here