April Meeting - Workplace Investigations
PRESENTER: Kathy Eppright
Tuesday, April 9, 2019
11:30a - 1:00p
Regular – Roast Sirloin of Beef, with Au Gratin Potatoes and Green Salad
Vegetarian – Three Cheese Tortellini with Marinara sauce with green salad
Dessert – German Chocolate Cake
Please note the Madonna Inn does not allow outside food or drink
Meeting Locaton:
Garden Room
Madonna Inn
100 Madonna Road
San Luis Obispo, CA 93401
Register: Click Here
May Meeting - Talent Optimization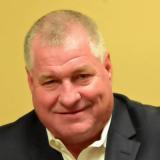 PRESENTER: Marty Ramseck
Tuesday, May 14, 2019
11:30a - 1:00p
Talent Optimization – empowering business leaders to hire top talent, design winning teams, and manage people brilliantly
Marty has cultivated 30 years of experience in hands-on sales management and double-digit growth in every one of his ventures. He has worked for companies such as Vintage Senior Living, LivHOME, Sunrise Senior Living, CORT, and Cigna.
In order to deliver record-breaking sales in highly competitive fields, Marty had to have an advantage over others in the industry. He found that advantage through an exceptionally strong match in recruiting, training and individual coaching using the Predictive Index.
Marty's primary focus is on partnering with Senior Leaders to build effective teams and design innovative solutions to organizational issues. In 2016 Marty joined PI Midlantic as a Senior Consultant with a focus on California to help companies and sales professionals to reach exceptional results.
Marty earned a Bachelor of Arts degree in Psychology from the University of Dayton. He lives in Southern California with his wife Nancy of 35 years.
Regular – Sundried Tomato Chicken with rice pilaf and green salad
Vegetarian – Steamed Vegetable Platter with green salad
Dessert – Banana Cream Pie
Please note the Madonna Inn does not allow outside food or drink
Meeting Locaton:
Garden Room
Madonna Inn
100 Madonna Road
San Luis Obispo, CA 93401
Register: Click Here
June Meeting - Topic TBD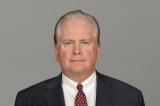 PRESENTER: Jim McDonald
Tuesday, June 11, 2019
11:30a - 1:00p
James J. McDonald, Jr., J.D., SPHR, SHRM-SCP is managing partner of the Irvine, California office of the national labor and employment law firm of Fisher & Phillips LLP. Jim has practiced labor and employment law representing management for more than 30 years. He is author of California Employment Law: An Employer's Guide, published by the Society for Human Resource Management, and he teaches labor and employment law in the Human Resources Management Program at the University of California, Irvine. He received his law degree cum laude from Georgetown University and is a member of the California and Georgia Bars. He is certified as a Senior Professional in Human Resources (SPHR) by the Human Resources Certification Institute and he holds the SHRM-SCP certification from the Society of Human Resource Management.
Regular – Mediterranean Sandwich with green salad
Vegetarian – Penne Pasta with marinara sauce and green salad
Dessert - Pink Champagne Cake
Please note the Madonna Inn does not allow outside food or drink
Meeting Locaton:
Garden Room
Madonna Inn
100 Madonna Road
San Luis Obispo, CA 93401
Register: Click Here