February Meeting - Important Things to Know About Work Comp Injuries and Litigation (from the Employer Perspective)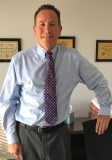 PRESENTER: Brent Levine
Tuesday, February 12, 2019
11:30a - 1:00p
This presentation will run down current issues in work comp law and provide guidance to employers on what is needed from them by insurance companies to assist in defending work comp claims and on how to avoid them.
Brent Levine is a shareholder in the Central Coast office of Tobin Lucks, a law firm dedicated to the defense of Workers' Compensation claims and related issues. Since 2004, he has defended insurance companies, self – insured employers and public entities in actions before the Workers' Compensation Appeals Board and in alternative dispute resolution proceedings. Mr. Levine regularly handles cases involving injured workers' claims in the fields of hospitality, healthcare, transportation, farming, construction and safety (police and fire). In addition, he speaks with employers and insurance companies about how to reduce liability and risks and how to identify and work with entities to prosecute fraudulent claims. Mr. Levine regularly tries case in San Luis Obispo, Santa Barbara and Ventura Counties, and elsewhere on assignment.
Mr. Levine is a graduate of the University of California at Santa Barbara and the California Western School of Law (where he was a scholarship recipient). In addition to being a member of the State Bar and the workers' compensation section he is Certified Specialist by the State Bar in Workers' Compensation law.
Regular – Chicken Florentine with rice pilaf and green salad
Vegetarian – Vegetarian Lasagna with green salad
Dessert – Dutch Apple Pie
Please note the Madonna Inn does not allow outside food
Meeting Locaton:
Garden Room
Madonna Inn
100 Madonna Road
San Luis Obispo, CA 93401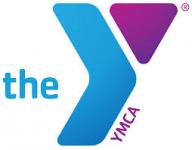 Spotlight Speaker
Speaker: San Luis Obispo County YMCA
Our Mission is to develop the total person, spirit, mind and body, through values-based programs that build strong kids, strong families, strong communities. The San Luis Obispo County YMCA has been deeply rooted in the community for more than fifty years. Our organization is service based and reaches nearly every area of the county. Whether you're a local or brand new to the area, being a Y member gives you the opportunity to explore the many ways you can join us in a fit and healthy lifestyle.
Register: Click Here
March Meeting - Defending Sexual Harassment Claims in the #TimesUp / #MeToo Era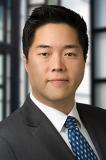 PRESENTER: Marcus Lee
Tuesday, March 12, 2019
11:30a - 1:00p
HR is often the neutral party responsible for addressing workplace complaints and conducting investigations. HR needs to project a strong stance against behaviors such as sexual assault and harassment, particularly given the prominence of today's social movements.
This seminar topic explores ways in which HR leaders can proactively promote an inclusive and safe workplace culture for employees, manage inappropriate patterns of behavior, and strategies for handling these claims.
Marcus Lee is an attorney in the San Francisco office of Lewis Brisbois and a member of the Labor & Employment Group. He represents and counsels employers in all employment-related matters – litigation, risk management, and policy preparation.
Mr. Lee has tried cases in both state and federal court. He handles a wide variety of matters ranging from sexual harassment, gender/age/race discrimination, wage and hour disputes, and background checks.
Mr. Lee also advises companies on corporate law, financings, and mergers and acquisitions. Mr. Lee represents companies throughout California in a wide variety of industries including agriculture, hospitality, technology, entertainment.
Prior to joining Lewis Brisbois, Mr. Lee represented and advised entertainment clients on employment and corporate related matters for several years from a boutique practice in Beverly Hills, California.
Regular - Thyme and Basil Chicken with baby red potatoes and green salad
Vegetarian – Grilled Portabella Mushroom with green salad
Dessert – Boysenberry Cobbler
Please note the Madonna Inn does not allow outside food
Meeting Locaton:
Garden Room
Madonna Inn
100 Madonna Road
San Luis Obispo, CA 93401
Register: Click Here